Myriam Arbouz
Lektor vede třídu
barokní zpěv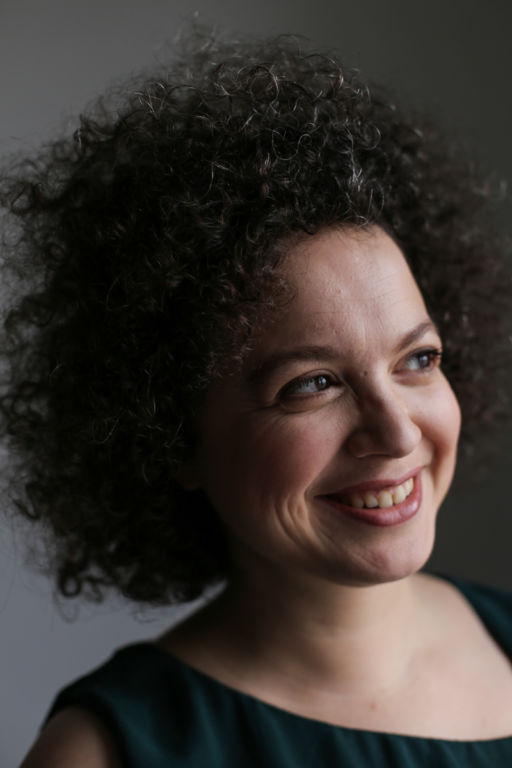 Myriam Arbouz is one of the most distinguished soprano to emerge from the new generation of French singers, recognizable by her moving and warm timbre, her eloquence and taste for declamation. 1st prize winner of the Froville International Baroque Singing Competition in 2017 and a laureat of the Royaumont's Fondation,
Myriam is in great demand on the international stage especially for 17th and 18th century repertoire. Myriam's recent stage appearences include her debut at the Dutch National Opera and subsequently at the Bolshoi Theatre in Trauernacht with Ensemble Pygmalion, conducted by Raphaël Pichon and staged by Katie Mitchell. She sang Calliope in Stefano Landi's La Morte d'Orfeo with Les Talens Lyriques conducted by Christophe Rousset at the Festival de Royaumont, Marzia in Handel's Catone in Utica world recreation with Opera Barga, under the baton of Carlo Ipata, Arminda in Mozart's La Finta Giardiniera at the Theater De Nieuwe Regentes in The Hague, Stravinski's Pulcinella with the Residentie Orkest under the baton of Antonio Mendéz.
Myriam appears in the St John Passion recorded by AllofBach with The Netherlands Bach Society conducted by Jos van Veldhoven. As part of her 2018 Australian tour, she was a guest soloist in The Genius of J.S. Bach at the Melbourne Recital Centre alongside Rachael Beesley. Myriam Arbouz performed arias for La Cuzzoni with the Belgian orchestra Les Muffatti in a Handel recital at the Salle Gaveau in Paris and at the Palais des Beaux-Arts in Charleroi. With the Orchestre National d'Auvergne conducted by Robert Fores Veces, she sang in Mendelssohn's A Midsummer Night's Dream at the Festival de La Chaise-Dieu.
Myriam Arbouz performs regularly with the internationally renouned harpsichordist and organist Benjamin Alard. They were recently invited by Andrea Marcon in Treviso to play a program dedicated to Italian Cantatas by Scarlatti, Bononcini, Handel on the historical harpsichord Mattia de Gand. With Ensemble SARBACANES, a wind quintet augmented with a double bass, she imagined an original form of recital focusing on Mozart Heroines. A proud ambassador of the French 17th and 18th century repertoire, she toured Scandinavia with The Finnish Baroque Orchestra singing Rameau and Lambert Arias, and will return next season for
FiBO's 30th anniversary tour under the baton of Alfredo Bernardini.
Myriam Arbouz joined the Children's Choir of Brittany – Maîtrise de Bretagne at the age of eight, developing her passion for singing with Jean-Michel Noël. She took part in numerous concerts, recordings and tours. Myriam Arbouz studied at Rennes Conservatorium and then at the Centre for Baroque Music in Versailles. Subsequently, she graduated with a Bachelor of Music from the Amsterdam Conservatorium and was then
selected to join the Dutch National Opera Academy where she completed her Masters.